San Francisco City Hall
Student Leaders & Civic Responsibilities * United states Department of State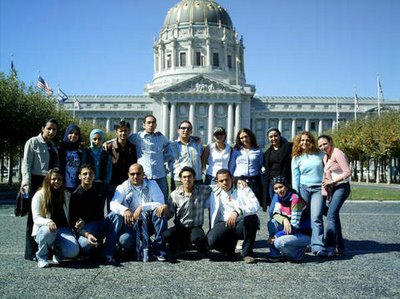 I am involved in Politics, volunteerism as well as in the cultural life especially in my Towns Utique & Bizerta. I am studying in one of the most prestigious universities,I am working as a Legal Adviser in one of the most famous Law Office in Tunisia,I am fighting wars, terrorism, hate and I am calling for peace, tolerance and brotherhood, but when I observe what my friends are doing especially those who are abroad, I become ashamed. It seems that I am nothing.
I have to accelerate my woks in order to change things. I want taking part in improving the human beings life conditions, not to be remarkable, just to leave ly own stamp.
I am proud of my friends and I want that they keep their pride of me as well. I love them & may God Protect them. Believe me they are some of the best individuals of our Arab World and if they will one day reach the power.. our world will be changed..